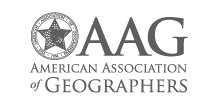 The mission of the Transportation Geography Specialty Group of the American Association of Geographers is to encourage and facilitate interactions among individuals who are interested in research, practice, and education of transportation-related topics.
All members of the AAG with an interest in transportation and transportation-related issues are encouraged to join the Transportation Geography Specialty Group. Dues are $7 in addition to the normal AAG dues. Students pay less! Further information and forms are available on the AAG home page and the AAG Knowledge Community.
2019 AAG Annual Meeting: Washington, DC
The Transportation Geography Specialty Group sponsored or co-sponsored 24 sessions at the American Association of Geographers Annual Meeting in Washington, DC, April 3-7, 2019. The group's business meeting was held on Friday, April 5, 2019.
The 2019 Fleming lecture was given Thursday, April 4, 2019 in the Washington 4 room on the Exhibition Level of the Marriott. It featured last year's Ullman award winner, Tim Schwanen from the University of Oxford, speaking on Geographies of transport in the new climatic regime.
Edward L. Ullman Award: Dr. Jean-Paul Rodrigue, Professor in the Department of Global Studies and Geography at Hofstra University. He is the lead author of one of the major geography of transportation textbooks, The Geography of Transportation Systems (Routledge, 2017), which is accompanied by a comprehensive website https://transportgeography.org/. He is also the lead author of The Sage Handbook of Transport Studies (Sage, 2013). Dr. Rodrigue's research focuses on maritime transport systems and logistics, global supply chains and production networks, gateways and transport corridors. He has published 54 peer-reviewed journal articles, 32 book chapters, 58 technical reports and other publications as author or co-author. He served as the editor for the Transport and Telecommunication Geography section for The International Encyclopedia of Geography (2016), is the current editor of the Journal of Shipping and Trade, and has served on the editorial board of a number of transport related journals. Dr. Rodrigue served as chair for the AAG Transportation Geography Specialty Group and is a board member of a number of professional organizations. Besides teaching a number of transport geography courses at Hofstra University he has also taught transport courses in visiting teaching appointments in China and Belgium.
Ph.D. Dissertation Award: Rafael Pereira Distributive Justice and Transportation Equity: Inequality in accessibility in Rio de Janeiro (supervised by David Banister and Tim Schwanen, Oxford University. Examiners: Bert van Wee, Delft University of Technology and Nihan Akyelken, Oxford University)
Master's Thesis Award: Kyle Sorlie Titlow "De Alguna Manera Llegas": A Geographic Information Systems Study of Public Transit Accessibility for Precarious Settlements in Buenos Aires, Argentina (supervised by David Plane, The University of Arizona)
Student Travel Awards: Mischa Young, University of Toronto and Jinhyung Lee, The Ohio State University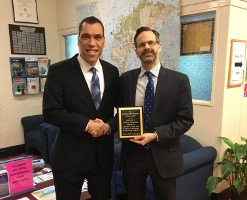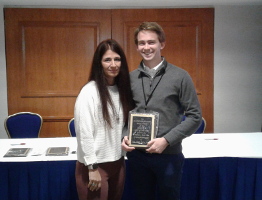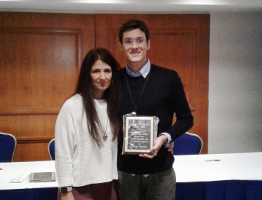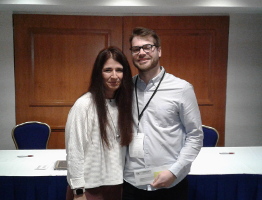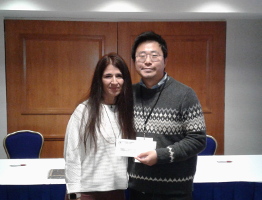 Past meetings and award winners...
The Journal of Transport Geography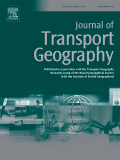 The Journal of Transport Geography is a leading interdisciplinary journal focusing on the geographical dimensions of transport, travel and mobility. It is international in its outlook, and welcomes both conceptual papers and theoretically-informed, empirically-oriented contributions on the movement of people, goods and/or information by any mode and at every geographical scale.
Articles and viewpoints for the Journal of Transport Geography may be submitted through the Elsevier Website.
TGSG Officers